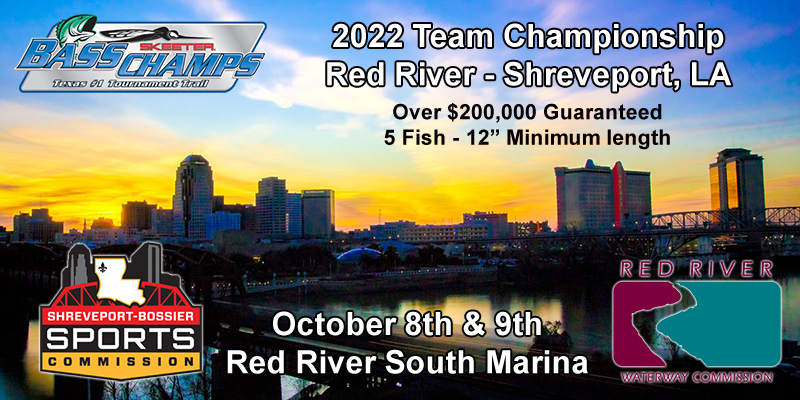 Red River is Off-Limits 9/26 thru 10/4
Official Practice is 10/5 thru 10/7
Dinner, boat # and prize drawings Friday 10/7 from 4-7 PM
More details will be posted when available
Guaranteed payback listed below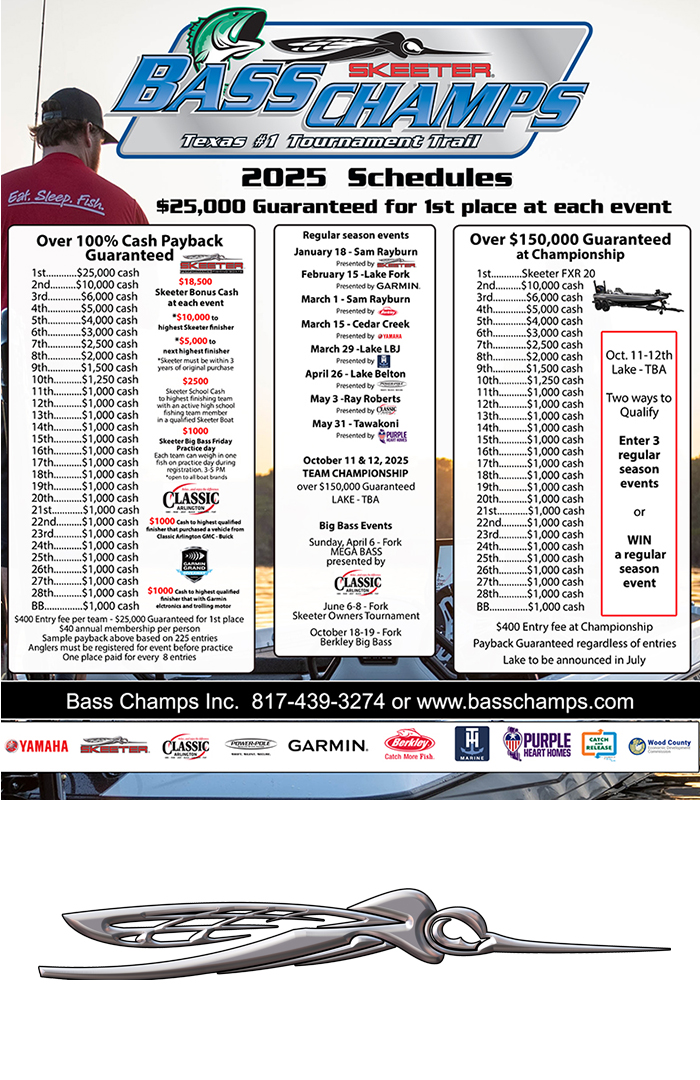 entry fee is $400 per team

Boat friendly hotels

Hampton Inn - Bossier City

1005 Gould Dr.

Bossier City, LA 71111

Hampton Inn & Suites Shreveport/Bossier City at Airline Drive

2691 Viking Dr.

Bossier City, LA 71111

Holiday Inn Express & Suites Shreveport - West

5420 Interstate Dr.

Shreveport, LA 71109

Holiday Inn Express Hotel & Suites Bossier City

7970 E. Texas St.

Bossier City, LA 71111

LeBossier Hotel & Event Center

4000 Industrial Dr.

Bossier City, LA 71112

Red River South Marina and Resort

250 Red River South Marina Rd

Bossier City, LA 71112


Sponsor Incentive Notes and announcements :
HOW YOU WIN EXTRA MONEY AT BASS CHAMPS EVENTS




Skeeter & Yamaha
Continues as Title sponsor for the 20th season with Bass Champs


SKEETER BONUS PROGRAM


Top 3 Qualified Skeeters receive bonus cash
1st highest : $2500
2nd highest: $1000
3rd highest: $500

PLUS....



Skeeter Real Money Bonus Program
Up to $5000 More at Bass Champs Tournaments.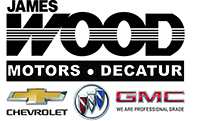 James Wood Motors in Decatur
The only auto dealer that pays you for catching more fish at Bass Champs events!
Over $5000 in potential bonus value at each Bass Champs event.



Techron Marine
Renews as official lubricant with Bonus Cash at each event




Berkley
Renews as official baits of Bass Champs and the 16th Annual Berkley Big Bass on Fork continues.



Abu Garcia
If you catch the big bass of the event with an ABU GARCIA Reel you win two new reels

Power Pole
Renews as Official Anchor- OVER $11,000 in available "CAPTAINS CASH"

Sign up for TH-MARINE
ATLAS REWARDS
at WIN more money at Bass Champs events





Bajio Sunglasses
$250 Big Bass Bonus if your team wins Big Bass at any team event and you have
Bajio Sunglasses on when crossing the stage.

Sure-Life Catch & Release formula

Renews as official livewell treatment formula - Keep your fish healthy and win more cash!

Bass Champs Television Show


2022 will be our 20th season on TV
2021 season re-runs begin in January on the Pursuit Channel,
AT&T Southwest and streaming on Outdoor Action TV.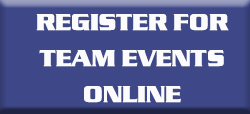 2022 Sponsors and Location Partners

Yamaha Outboards
, Skeeter Boats, Berkley, Abu-Garcia, TH Marine, James Wood Decatur,
Techron, Power Pole, Bajio Sunglasses, Spark Energy, Please Release Me Fish Formula, Abu Garcia Reels,
Del Rio Chamber, Jasper County Development

2022 will be our 20th Year on Television
Bass Champs Television Show
Airing on two networks and streaming




Pursuit Channel
1-3 Quarters
Tuesday – 5:00 PM

Wednesday – 5:30 AM

Fridays - 3:00 PM



AT&T Sportsnet SW
Sundays - 3:00 PM & 8:30 PM
Mondays - 4:30 AM & 2:30 PM

Streaming on Outdoor Action TV
ROKU, Amazon Fire, Apple TV, iOS,