**NEW NOTICE**


Due to forecast of high winds in the afternoon and limited boat parking area,




This Saturday on Lake Belton will be a trailering event


click here for start and finish times

$20,000 Guaranteed for 1st place

If you register online you do not need to come by Temple Lake Park for on-site registration.
Your boat number will be sent to you via text before the tournament begins.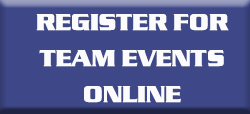 on-site registration is Friday from 5:30 to 8:00 PM at Temple Lake Park
& Saturday Morning at 5:00 AM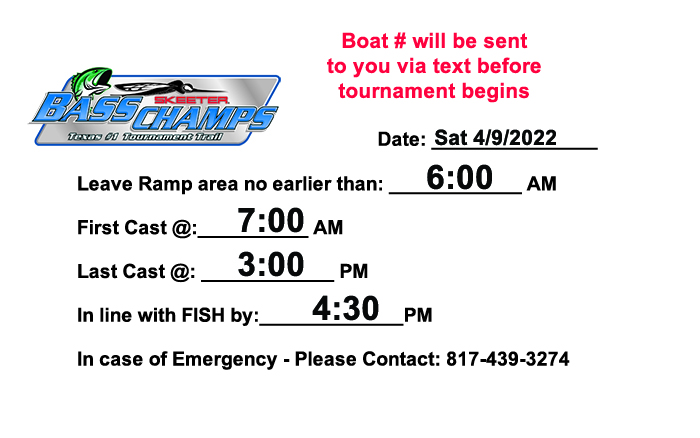 The World's Richest Team Open
Sunday, June 26th, 2022 - Sam Rayburn
$50,000 Guaranteed for 1st Place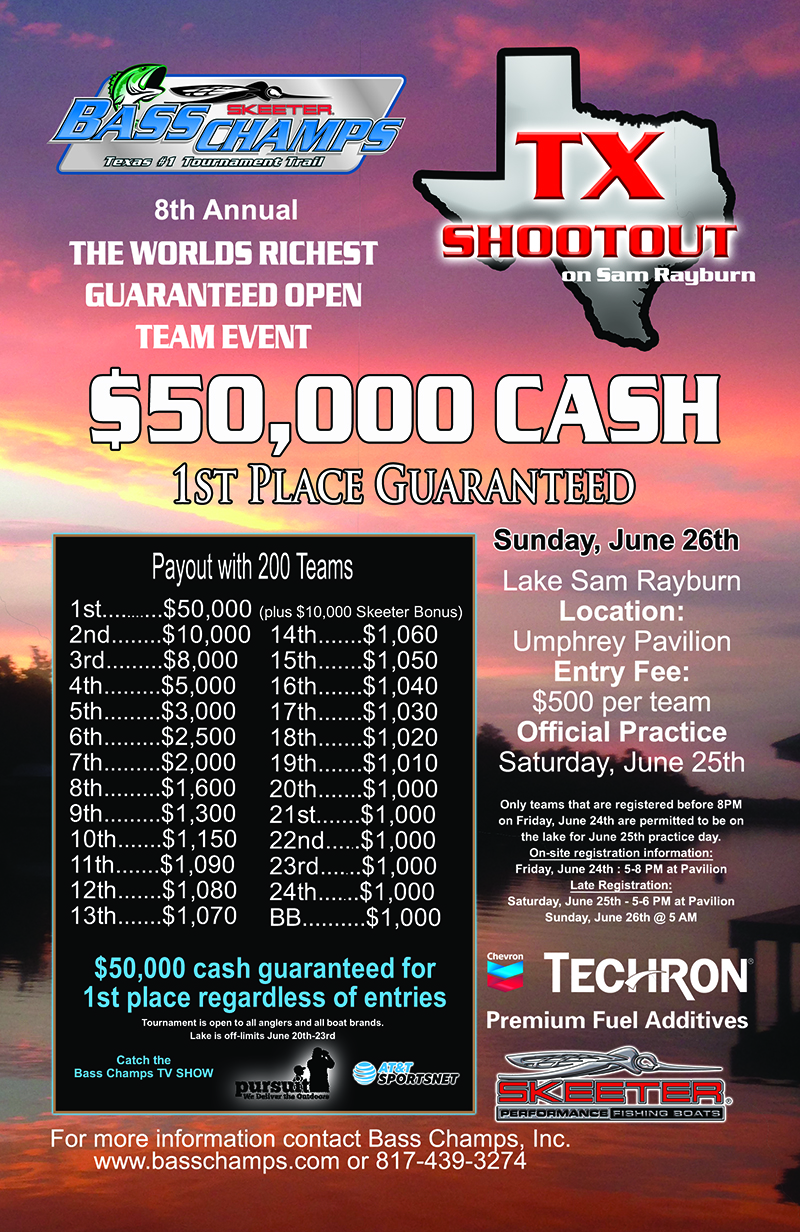 East

Region

Jan 22

- Sam Rayburn

Feb 12

- T. Bend

March 5

- Sam Rayburn
May 14 - T. Bend

North

Region

April 2

nd & 3rd
Cedar Creek double header

April 30

- Ray Roberts

June 4

- Tawakoni

Central

Region

March 12

& 13th
LBJ Double Header

April 9

- Belton

May 7

- Lake Travis

South

Region

Jan 29

- Choke Canyon

March 19

- O.H. Ivie

April 23-24

- Amistad
Double Header

Special Events

Mega Bass on Fork - Sunday, March 27th

Skeeter owners on Fork - June 10-12th

TX Shootout on Rayburn - Sunday, June 26th

Team Championship - October 8-9th

Berkley Big Bass on Fork - October15-16th
Sponsor Incentive Notes and announcements :
HOW YOU WIN EXTRA MONEY AT BASS CHAMPS EVENTS




Skeeter & Yamaha
Continues as Title sponsor for the 20th season with Bass Champs


SKEETER BONUS PROGRAM


Top 3 Qualified Skeeters receive bonus cash
1st highest : $2500
2nd highest: $1000
3rd highest: $500

PLUS....



Skeeter Real Money Bonus Program
Up to $5000 More at Bass Champs Tournaments.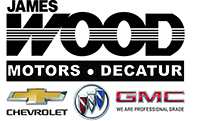 James Wood Motors in Decatur
The only auto dealer that pays you for catching more fish at Bass Champs events!
Over $5000 in potential bonus value at each Bass Champs event.



Techron Marine
Renews as official lubricant with Bonus Cash at each event
$200 Big Bass Bonus if Techron Fuel additive is in boat




Berkley
Renews as official baits of Bass Champs and the 16th Annual Berkley Big Bass on Fork continues.



Abu Garcia
If you catch the big bass of the event with an ABU GARCIA Reel you win two new reels

Power Pole
Renews as Official Anchor- OVER $11,000 in available "CAPTAINS CASH"

Sign up for TH-MARINE
ATLAS REWARDS
at WIN more money at Bass Champs events





Bajio Sunglasses
$250 Big Bass Bonus if your team wins Big Bass at any team event and you have
Bajio Sunglasses on when crossing the stage.

Sure-Life Catch & Release formula

Renews as official livewell treatment formula - Keep your fish healthy and win more cash!

Bass Champs Television Show


2022 will be our 20th season on TV
2021 season re-runs begin in January on the Pursuit Channel,
AT&T Southwest and streaming on Outdoor Action TV.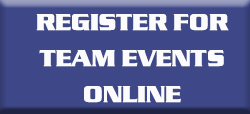 2022 Sponsors and Location Partners

Yamaha Outboards
, Skeeter Boats, Berkley, Abu-Garcia, TH Marine, James Wood Decatur,
Techron, Power Pole, Bajio Sunglasses, Spark Energy, Please Release Me Fish Formula, Abu Garcia Reels,
Del Rio Chamber, Jasper County Development

2022 will be our 20th Year on Television
Bass Champs Television Show
Airing on two networks and streaming




Pursuit Channel
1-3 Quarters
Monday – 7:00 AM CST

Wednesday – 5:30 AM CST

Fridays - 9:30 AM CST

Saturdays – 12:00 PM CST

AT&T Sportsnet SW
Sundays - 3:00 PM & 8:30 PM
Mondays - 4:30 AM & 2:30 PM

Streaming on Outdoor Action TV
ROKU, Amazon Fire, Apple TV, iOS,