THIS SATURDAY & SUNDAY (6/20 & 6/21)
DOUBLE HEADER on Amistad

South region events #3 & #4 this weekend

$20,000 Guaranteed for 1st Place both days

(Registration & Weigh-in at Diablo East)

SPECIAL NOTES
Both tournaments on Amistad will be 3 fish limits (14"
)

(It's Hot- Please remember to keep ice and Sure-Life in your livewels)
1: You must stay within 100 yrds of immediate ramp area both tournament mornings until 5:30 AM
2: Lake Amistad is off limits for fishing purposes after 2:00 PM on Saturday
3: Anglers who are fishing Sunday tournament only may not enter Lake Amistad on Saturday
4: The Zebra Muscle sniffing dogs will be at ramps. Please arrive to the lake with your boat clean, drained and dry.

If your team pre-registers online before 10:00 PM Thursday
you will be eligible to win two pairs of Amphibia Sunglasses of your choice.
Amphibia certificates will be mailed to the drawing winners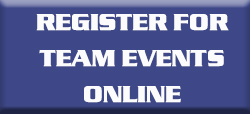 You can register online for one or both days. If you register online before 10 PM Tonight (Thursday) you will be eligible to win the early entry drawing for two pairs of Amphibia Sunglasses

Trailering notice for Lake Amistad
This will be a trailering event both days
Boat numbers and fishing times will be text to teams eliminating check-in if you register online, by mail, or by phone
*Teams may only launch in areas which have navigational access to the main reservoir body by boat.
*Boat launches into areas of the reservoir which are not connected and accessible to the main reservoir body by boat are not allowed.
*Example of a launch are not accessible by boat to the main reservoir would be the high bridge on the Pecos. Teams may not launch at this example location or other similar launches.
Many tournaments have changed dates, see full schedule below.


We will be taking extra social distancing measures until further notice


*We will be trailering at each event until further notice to avoid crowds



* On-Line registration with no required check-in at registration. You will receive a text Friday evening and Saturday morning that confirms your entry and provides fishing times.
If you do prefer to register on-site, please practice social distancing.
*Limited number of anglers in line for weigh-in at one time (two anglers per tub)
*No Flipping Contests or hot dogs
*Zero Bonus drawing at each event to reduce # of anglers at weigh-in
(you do not need to be present to win drawing)
*No awards ceremony, all checks will be mailed out on Monday
*If you feel sick, please stay home