$9000 in available bonuses for qualified Skeeter Owners at every event


over $5000 in available James Wood Bonus available at every event
How much was your electric bill last month?

Spark Energy Bonus Cash Available


It's time to switch your electric provider
at your home & office.
East Region
South Region
Central Region
North Region
Sam Rayburn 3/13
Amistad 2/20
Belton 4/6
Fork 2/27
$4000
$2000 carried over from
Rayburn. If no winner $6000
on Sunday the 14th
$2000
$4000
$2000 carried over from
Travis
$2000
The Spark energy bonus is paid to the highest finishing Spark Energy customer in the top 10 at each event.
If no one wins the bonus it will carry over to the next event in that region. All unclaimed Spark bonus cash will be added to the $5000 Championship bonus and paid to the highest Spark customer at the Championship.
The 2021 SEASON FINALLY HERE!
$20,000 GUARANTEED FOR 1st PLACE at Every Event

onsite registration Friday from 5-8 PM - Saturday 5-7 AM @ host location
We encourage all participants to practice social distancing, use hand sanitizer when drawing boat #,
wear your mask & if you're sick stay home.

All new sponsor bonus programs this year
see below for details

Register online
before 11:59 PM Thursday
and be eligible for
Early Entry Drawings



All anglers will receive the new 2021
limited addition Bass Champs hat at registration
2021 Bass Champs Schedules


originally posted June 8th, 2020



$20,000 Guaranteed for 1st Place at Every Team Event
Over $200,000 Guaranteed at Team Championship
The richest team championship in the United States
click link above for championship payback

Want to win more $$ next year?
Click here for Sponsor Incentive bonuses
or see details below schedules
2021 Bass Champs Schedules

originally posted June 8th, 2020

$20,000 Guaranteed for 1st Place at Every Team Event
Over $200,000 Guaranteed at Team Championship

The richest team championship in the United States

click link above for championship payback

Want to win more $$ next year?
Click here for Sponsor Incentive bonuses
or see details below schedules

East Region
North Region
Central Region
South Region
Jan. 9
Rayburn
Feb. 27
Fork
Feb. 6
Travis
Jan. 16
Falcon
Mar. 13 & 14
Rayburn
Apr. 10
R.Roberts
March 6
Belton

March 21-Sunday


No off-limits that

Amistad


week
Double Header
May 1
C.Creek
Apr. 24
LBJ
April 17 & 18
Amistad
May 22
T. Bend
June 19
Tawakoni
May 15
LBJ
Double Header
Other Bass Champs events
Lake Fork MEGA BASS
Sunday, March 28th
Skeeter Owners Tournament on Lake Fork
June 4-6
TX Shootout on Rayburn
Sunday, June 27
Northern Skeeter Owners Tournament
August 13-15
Team Championship
October 9-10
Berkley Big Bass on Lake Fork
October 16-17
(Although we try to keep all of our schedules the way we originally plan them, all lakes and dates are subject to change based on water levels, covid restrictions, weather or any other circumstances out of our control)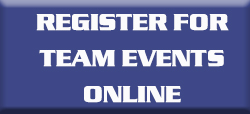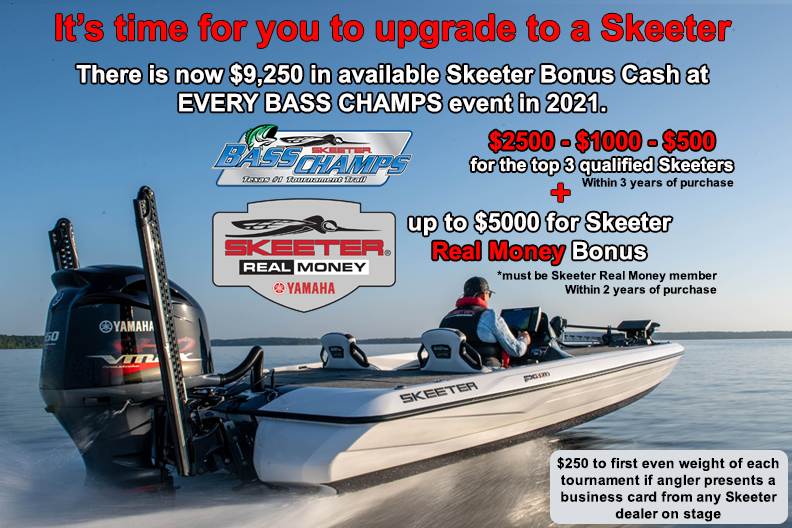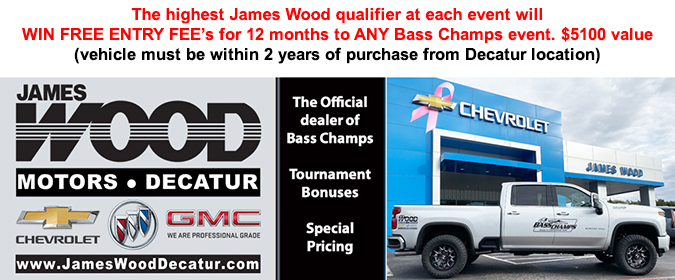 NEW BONUS FOR 2021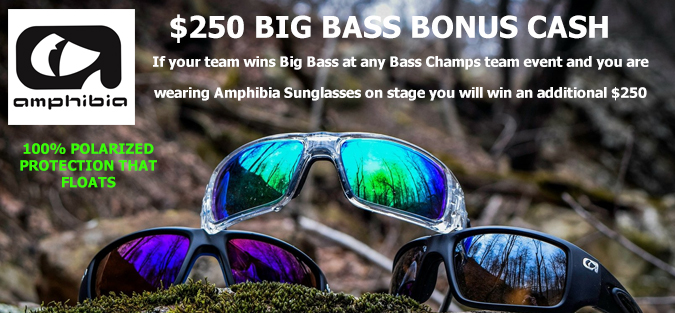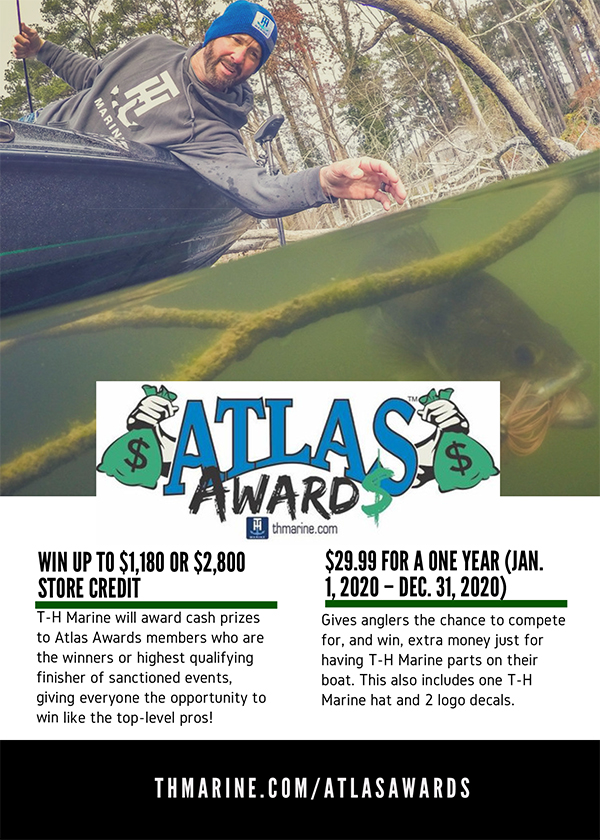 CLICK HERE FOR SHOW TIMES ON BOTH NETWORKS
New Networks
Bass Champs Television Show
2021.




Pursuit Channel
Monday – 7:00 AM CST

Wednesday – 5:30 AM CST

Saturdays – 12:00 PM CST

AT&T Sportsnet SW
Multiple airings per week
Check local listings
2021 Sponsors and Location Partners


Yamaha Outboards
, Skeeter Boats, Berkley, Abu-Garcia, TH Marine, James Wood Decatur,
Techron, Power Pole, Amphibia Sunglasses, Spark Energy, Please Release Me Fish Formula, Abu Garcia Reels,
Zapata Chamber, Wood County Industrial, Del Rio Chamber, Jasper County Development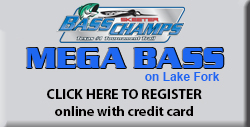 Bass Champs | P.O. Box 89 | Haslet | TX | 76052 | 817-439-3274 | http://www.basschamps.com