IMPORTANT DATE CHANGES
Due to updated permits and local site permission, we have changed the following:
> New North Date - Cedar Creek moved to May 30th

moved from May 23rd - Host Location is still Log Cabin

*REMINDER- You can practice on Monday, May 25th - Memorial Day

We are also opening up Ray Roberts for Practice on Friday, June 5th .
All anglers must pre-register online before practicing on Friday at Ray Roberts.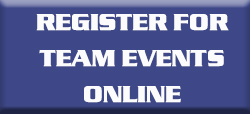 > New South Date (the Lake Falcon tournament has been cancelled)
We are now doing back to back tournaments on Lake Amistad
Saturday, June 20th - $20,000 Guaranteed for 1st place
Sunday, June 21st - $20,000 Guaranteed for 1st place
($320 entry fee required for each day)

Championship Qualification Changes:
You may use a substitute partner and still qualify for championship, your championship partner must enter
a minimum of two events as your team partner to qualify. At least one angler on a team
must have entered 4 events to be eligible for the Championship.

> Points will not be combined when a partner change has occurred for Angler of the Year Race.
> You may qualify for the championship by fishing 4 regular season team events in any region.